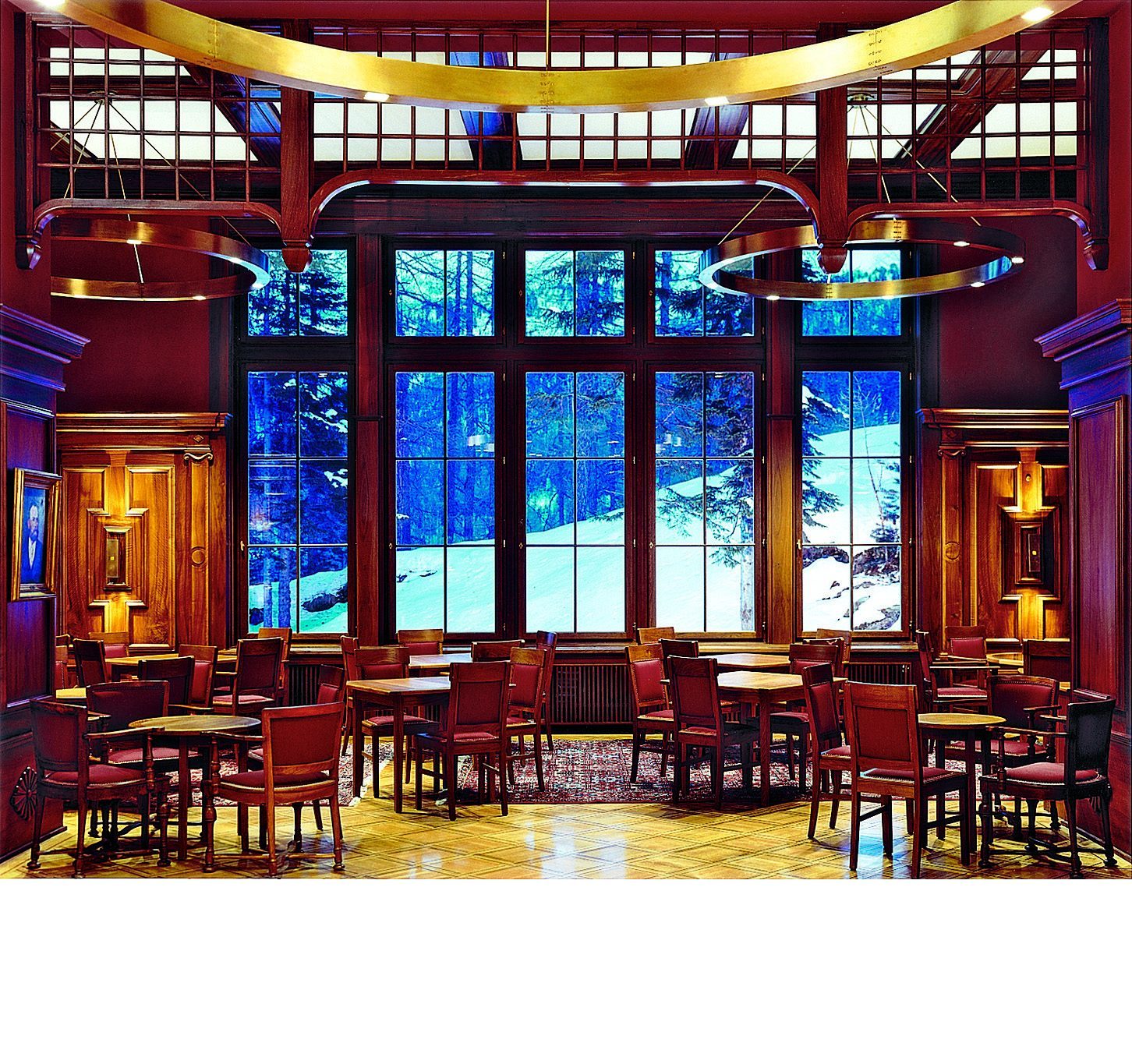 Hollywood in the Alps
Director Claude Lalonde is shooting «The Gift» in the legendary Swiss Hotel Waldhaus Sils – starring Katie Holmes and Patrick Stewart
Switzerland, July 2017 – A legend among Swiss hotels. Like a majestic ocean liner, the Waldhaus Sils is perched above the village of Sils Maria, 6 miles from bustling St. Moritz. Ever since it opened in 1908, it has attracted musicians, artists, writers and filmmakers. Hermann Hesse, whose novels such as Siddhartha and Steppenwolf also became famous in the US, spent more than 370 days and nights at this family-run hotel. Whether Albert Einstein, David Bowie or Marc Chagall – the list of famous guests is long. Now another movie is shooted in this legendary hotel: «The Gift» – a film by Louis Godhout, directed by Claude Lalonde. Starring Patrick Stewart and Katie Holmes. «The Gift» is a coproduction of Clinamen Films Inc. (Montreal) and the Swiss C-Films AG.
In «The Gift» Patrick Stewart plays a world-famous concert pianist who finds himself in the throes of a deep crisis and who comes to Sils to deal with his pain and restore his sanity. Going to Sils was the suggestion of a young woman (Katie Homes), with whom Patrick Stewart's character had a passionate relationship – a relationship that is portrayed in extensive flashbacks. It had ended tragically, and here he is alone.
Louis Godbout (born 1965) wrote the script. He, son of a prominent old Québécois family, is a philosopher and Nietzsche connoisseur (whence he knew about Sils and the Waldhaus). His first movie is no mere intellectual exercise in Nietzsche's footsteps, though.
Just three years ago Olivier Assayas used Hotel Waldhaus Sils for his film «Clouds of Sils Maria» with Juliette Binoche and Kristen Stewart. www.waldhaus-sils.ch