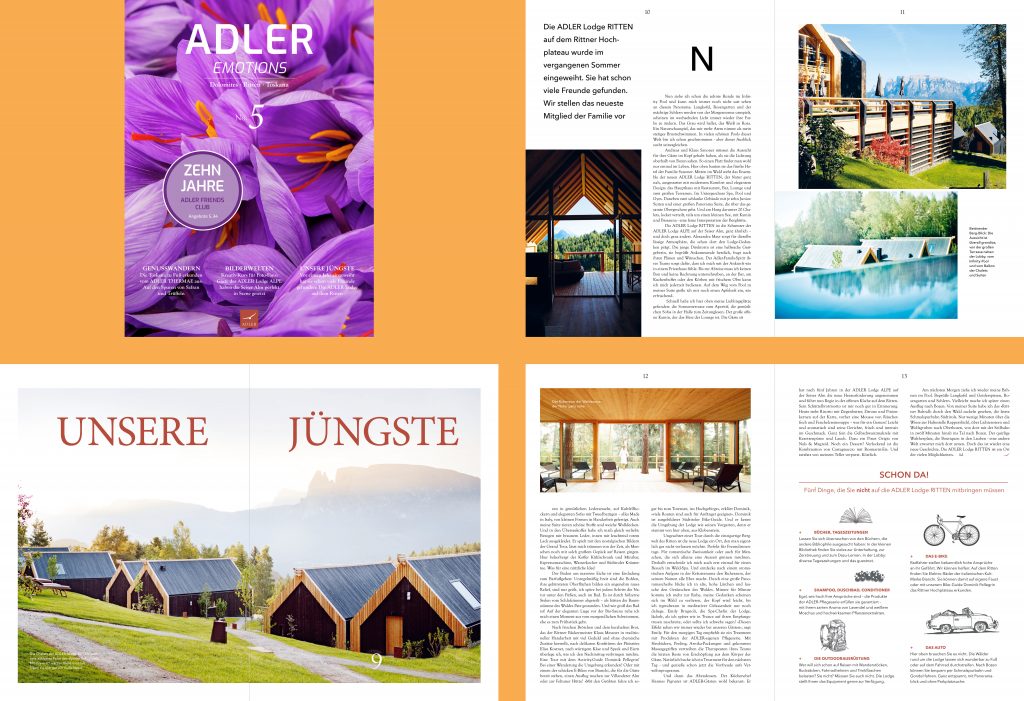 Since 2017 we have been designing, layouting and writing the magazine of ADLER Spa Resorts & Lodges. For the current issue "ADLER Emotion 2020" our colleague Kornelia Dietrich was the first journalist to visit the new lodge on the Rittner plateau. Her article also reads like an ode to life in the mountains. What she particularly appreciated, among many other amenities: To take a few laps in the infinity pool between interviews.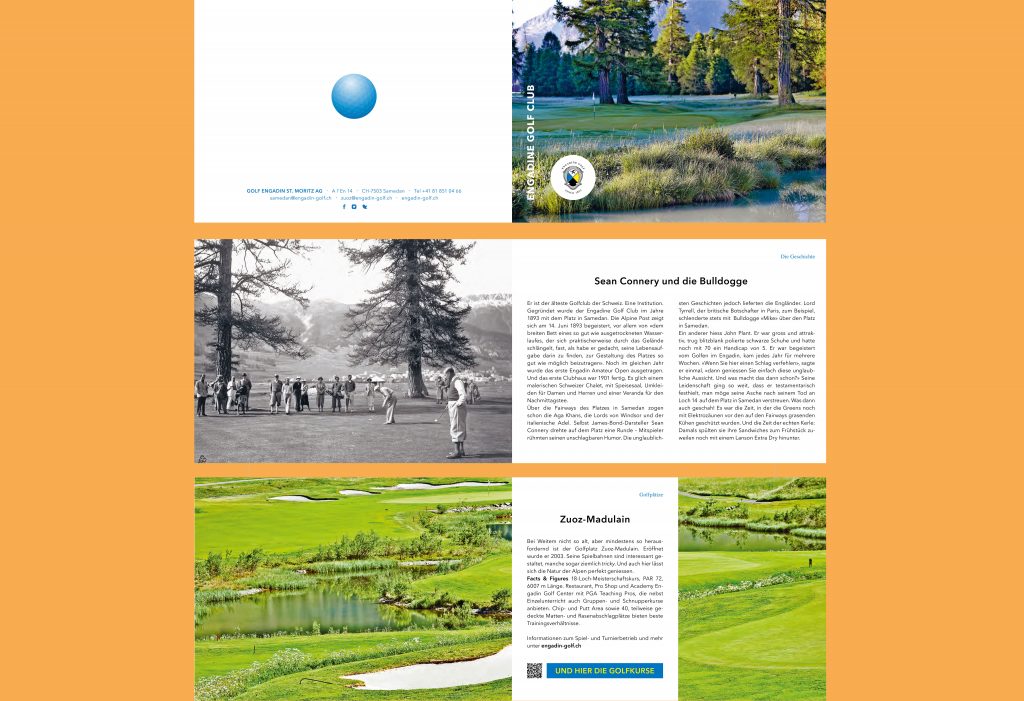 Can the image brochure of a golf club be exciting? And how! Research has shown that Sean Connery has already played on the courses of the Engadine Golf Club and made his jokes. And that a wonderfully crazy Englishman stipulated in his will that after his death his ashes should be scattered at hole 9. Which is what happened. A former employee told us this tragic and funny story. From this and many other stories we designed and laid out an entertaining brochure.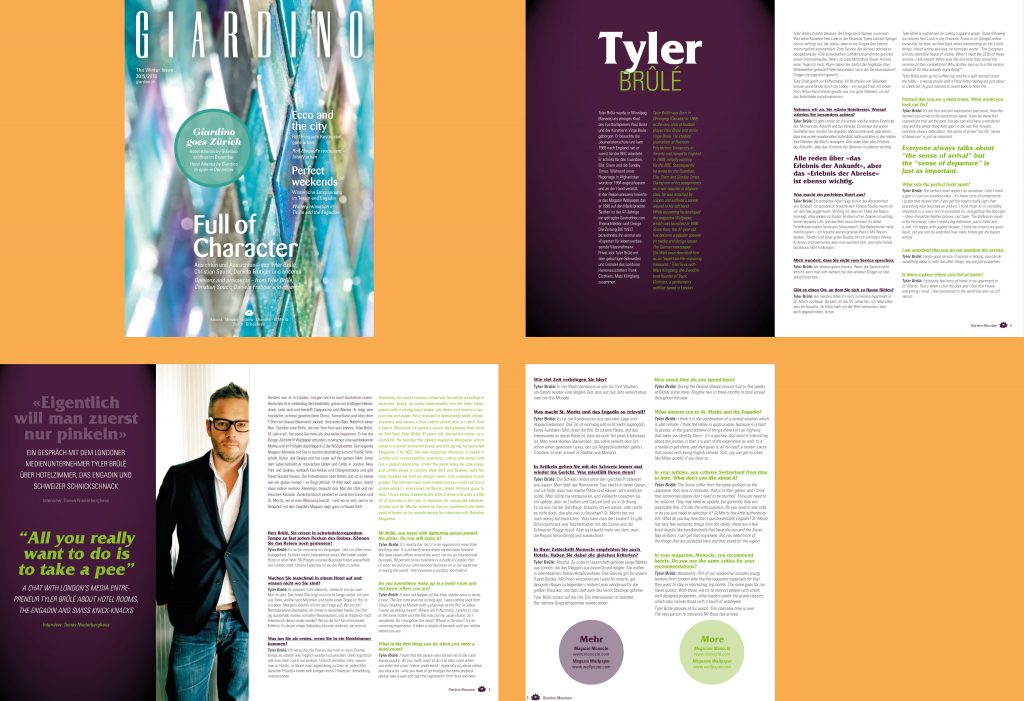 Concept, editing and texts for the Giardino Magazine: The well-known journalist and publicist Tyler Brûlé (MONOCLE) is a frequent traveller. One day here, the next day there. Hard to catch. He was late for an interview at Munich's Hotel Bayerischer Hof. Later we found out the reason. "When I enter a hotel room, I go to pee." What a great set-up for the story! The sentence became the interview's headline. Today, Tyler Brûlé is part of our network.