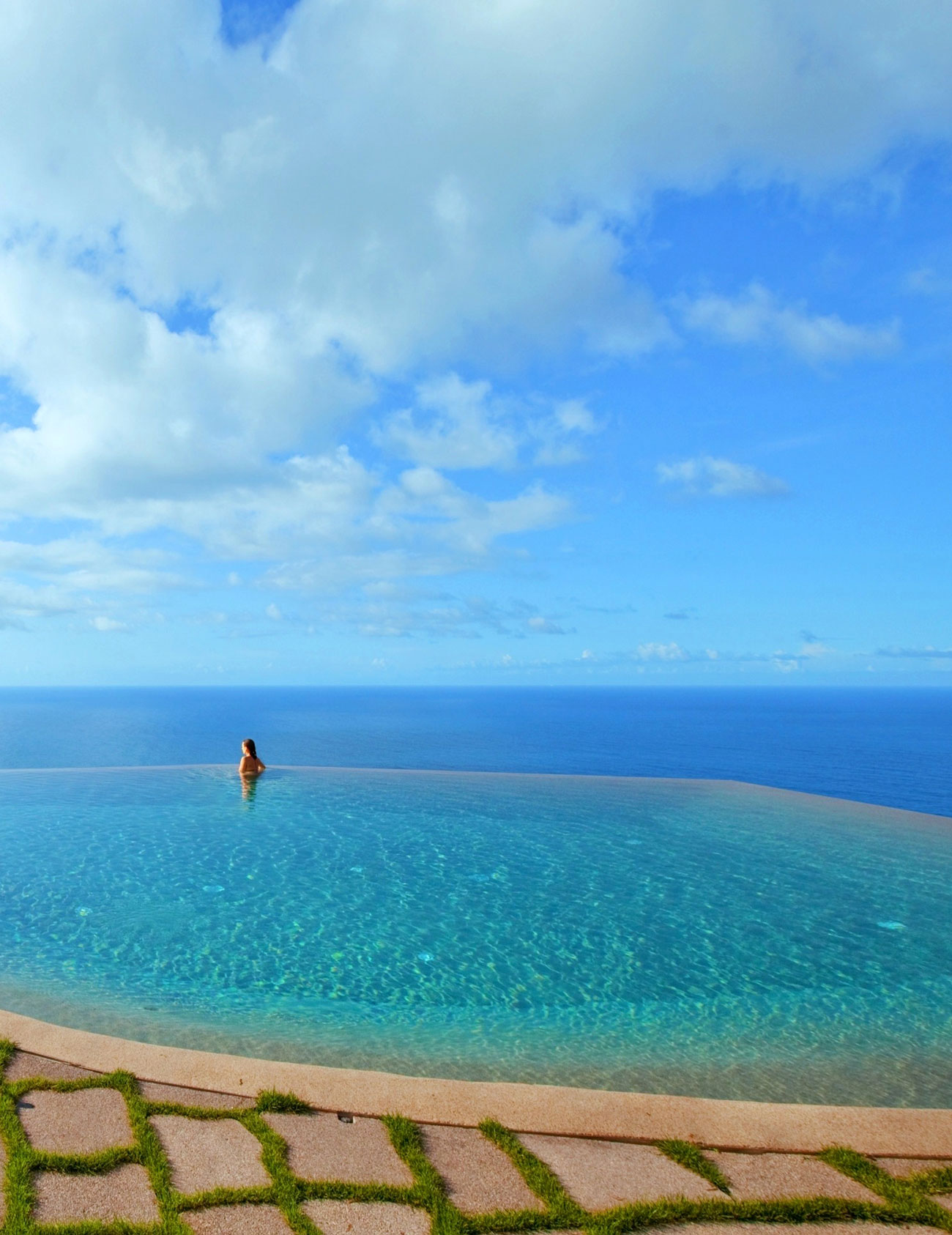 WHAT A PLEASURE!
There are many good reasons to prolong your summer at the Monastero Santa Rosa on the Amalfi Coast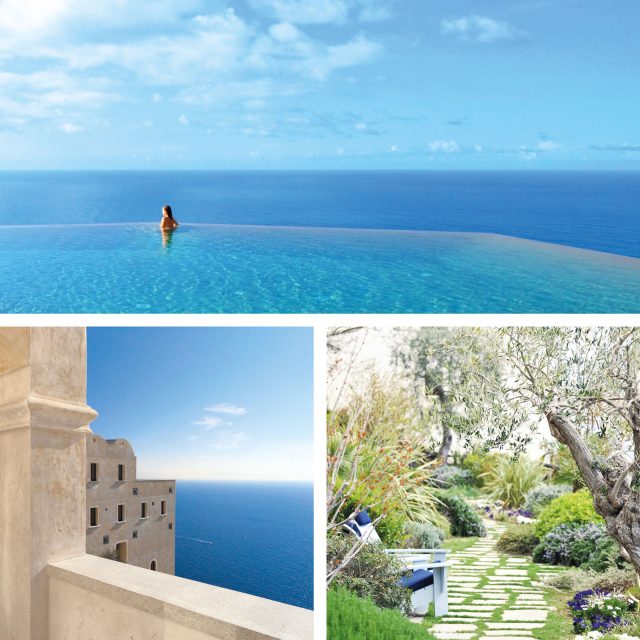 Hamburg / Conca dei Marini, September 2020 – Getting some sun again. And enjoy the special light on the Amalfi Coast. At the same time you can enjoy peace and quiet and above all a lot of space and privacy. The Monastero Santa Rosa is the perfect place for this. The former Dominican monastery from the 17th century is enthroned on the top of a rugged rock spur. Wherever you are, you can look out over the Gulf of Salerno, which shimmers silvery in the morning sun and on whose horizon the sun sets like a picture book.
Condé Nast Traveler: BEST HOTEL IN ITALY
Only twenty rooms and suites are available in this charming refuge, which has been named the best hotel in Italy and one of the ten best hotels in the world by Condé Nast Traveler magazine. Three experiences make it unforgettable. Firstly, there is the bath in the infinity pool. You jump into the pool, swim out into the sky and seem to land in the sea. The second is the restaurant "Il Refettorio", which was awarded a star by the Guide Michelin. In autumn, chef Christoph Bob and his team create menus made of porcini mushrooms, pumpkin and the so-called polpitielli, which translates as small pasta, but in reality are small squid, which are fished directly below the monastero. Vegetables and herbs come from his own garden. And last but not least, there is the wonderful spa in the former utility rooms of the former monastery. In autumn, the special treatment with the essence of grapes, which goes back to monastic rituals, is available here. After a foot and face bath, this includes a full body peeling and a massage with wine oil. All treatments are also offered in a special part of the terraced, biblical garden.