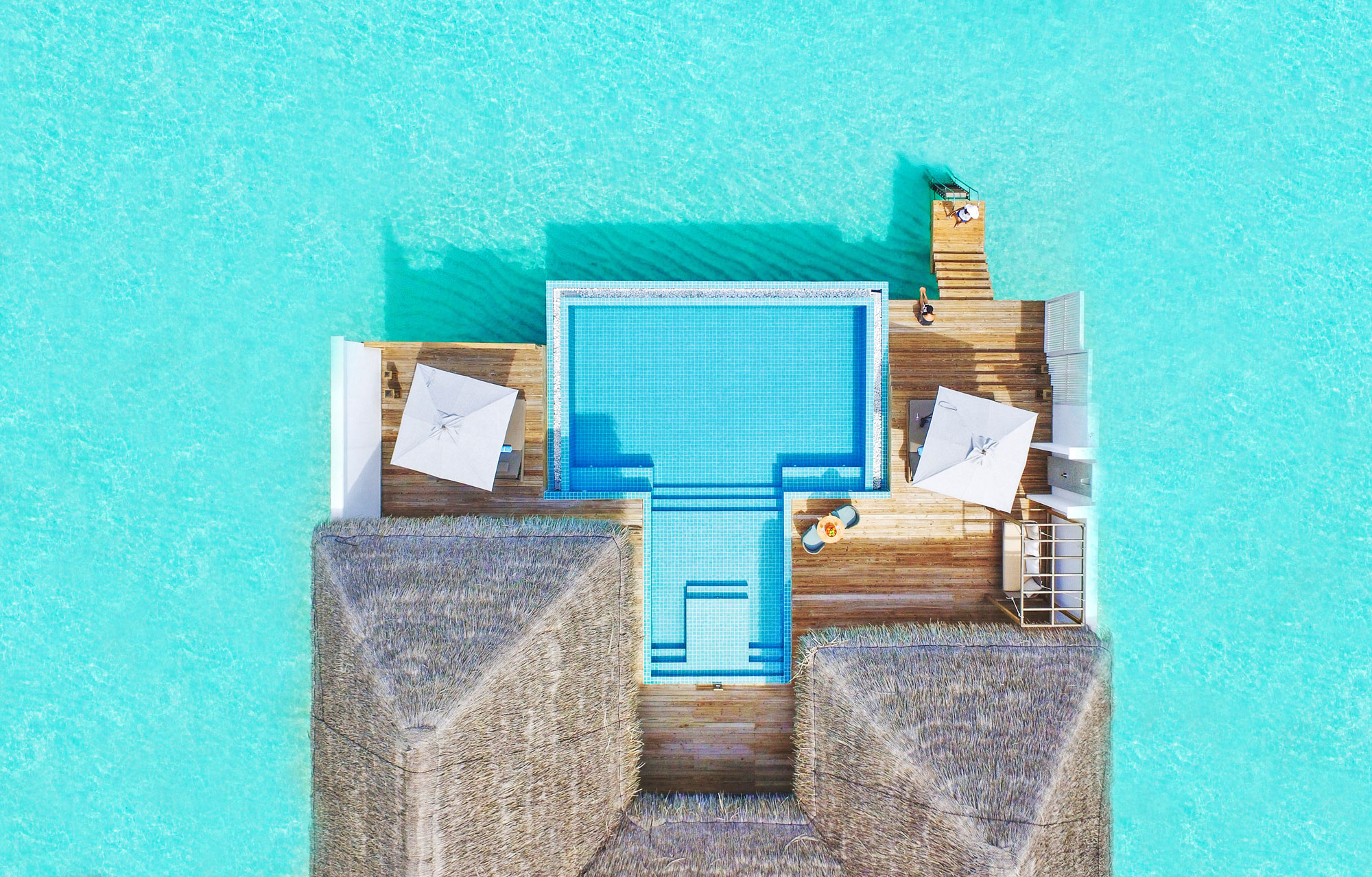 Finolhu, Maldives
Hamburg Seaside Hotels take over
Resort on the Baa Atoll
Hamburg / Maldives, June 2019 – At sunset, says Gregor Gerlach, one sits on the terrace of his beach villa and sometimes experiences an unforgettable moment: "Then suddenly a ray floats past in the turquoise blue water. The Hamburg hotelier (50) is not raving about a personal holiday in the Maldives, but has acquired the Finolhu Resort on the Baa Atoll together with his sister Anouchka Gerlach (39) – a corresponding lease agreement for 50 years has now been concluded with the country's Ministry of Tourism. The Seaside Hotels portfolio now includes a total of 11 hotels and resorts.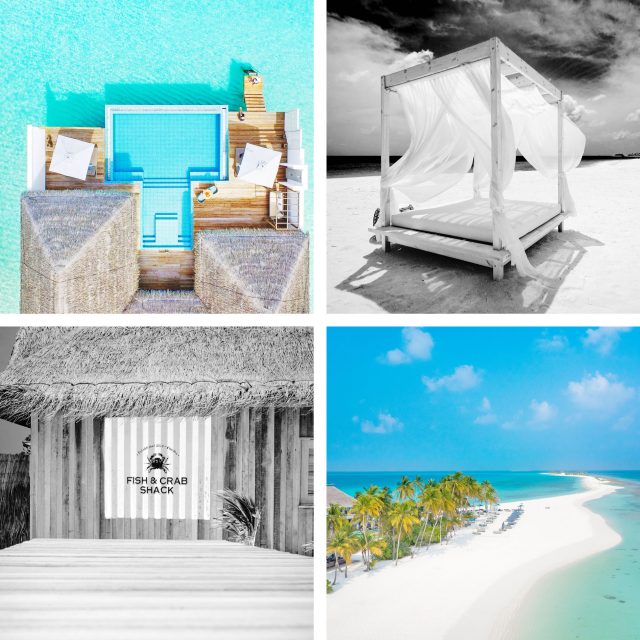 Finolhu – which means "sandbank" in translation – is considered one of the most beautiful resorts on the Baa Atoll, which is protected by UNESCO as a biosphere reserve. It was opened in June 2016 and consists of four islands with long beaches. 125 villas on the beach and above the water (more than half of them with private pools) and four restaurants are available for guests. "At 1,800 metres, the complex is extensive, and you won't get an island frenzy there. Due to its size it is not only suitable for honeymooners, but also for families. We are very child-friendly," says Gregor Gerlach. He and his team will nevertheless make small course corrections: The quality of the restaurants is to be optimised. And the Crab Shack restaurant, which has become a favourite place for many guests because its simplicity almost gives you a Robinson Crusoe feeling, will no longer be open only at lunchtime in the future: In the future it will also offer cocktails and snacks at sunset. Gregor Gerlach says: "Food and environmental protection are two important topics at Seaside Hotels, for both we have already received several awards".
An environmental study on Baa Atoll determines for each hotel what can be built and how, and how things have to be maintained. In order to avoid garbage through plastic bottles, Finolhu Resort has created its own facility for bottling drinking water. And a hotel-owned marine biologist takes care of the responsible interaction between guests and the environment. The hotel has a total of around 350 employees. With its own laundry, power generation, carpentry and tailoring, Finolhu is largely self-sufficient. Employees are regularly sensitised to environmental aspects in courses. "We are extremely pleased with the new project," says Gregor Gerlach. Finolhu's partner hotel will be the Seaside Hotel on Gran Canaria – Grand Hotel Residencia. The multiple award-winning hotel is one of the Leading Hotels of the World and from now on regularly sends managers to the Maldives to exchange knowledge. For Seaside guests, Finolhu should become another exciting experience. Of course also because of the unique nature: The Baa Atoll is home to 1200 different species of fish. It is especially known for the world's highest population of manta rays.