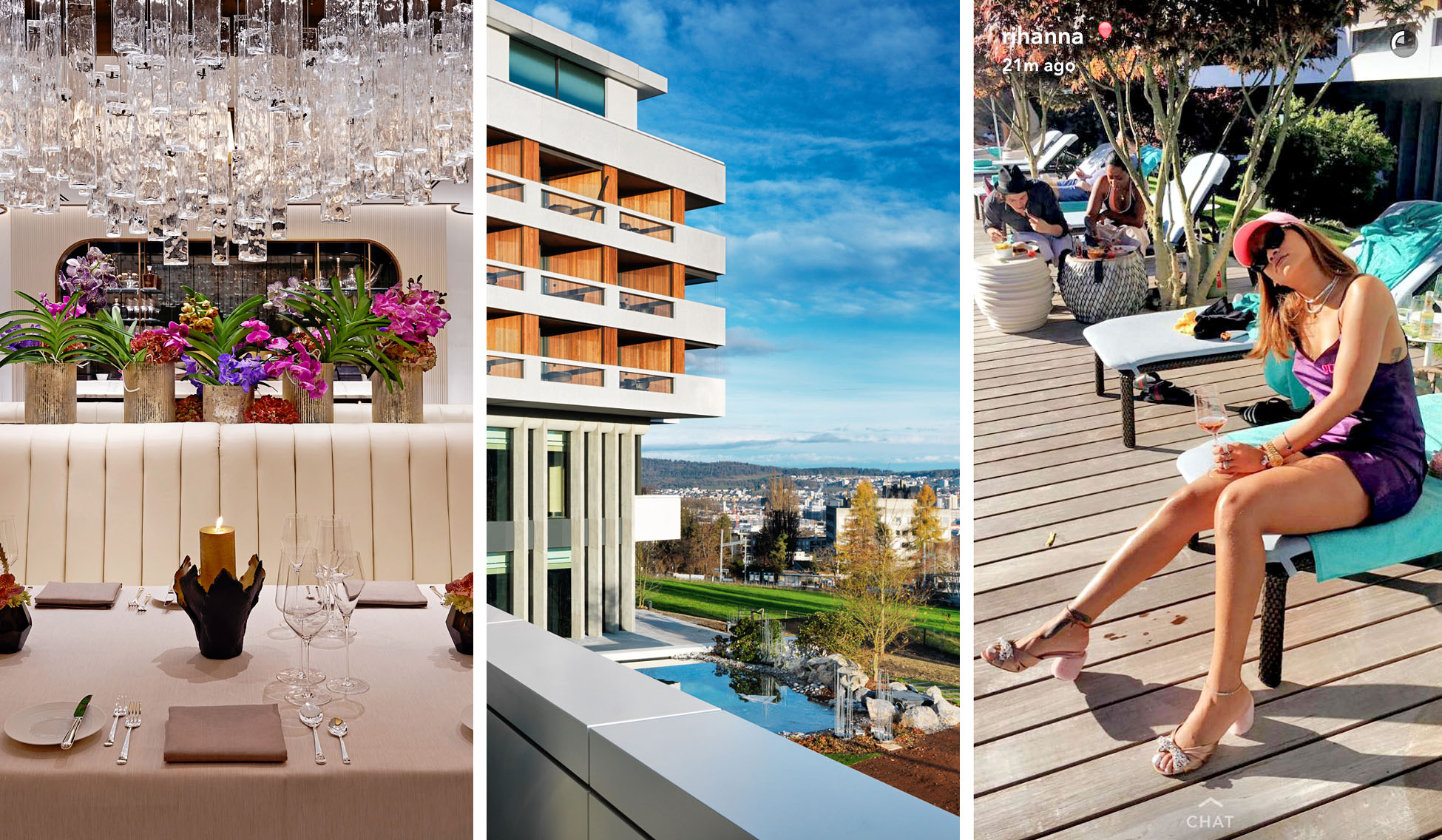 Simply The Best!
Two stars, 16 points and the top mark of 9.7 – just over a year after its reopening «Atlantis by Giardino» is Zurich's favourite hotel according to critics and guests. And the celebrities are back too.
Zurich/Hamburg, November 3 2016 – There is a beautiful quote from one of the guests of the «Hotel Atlantis». He wrote: "The first time I came to Zurich, I visited the Atlantis. Since then I come to the Atlantis and visit Zurich." This quote also beautifully reflects the enthusiasm of today´s guests. Barely a year after the legendary house was reopened by the «Giardino Hotel Group» it is at the top of the rankings. After receiving two Michelin Guide qstars and 16 Gault Millau points for its "Ecco" restaurant, the hotel guests have now given the Atlantis top marks: Number one on «Tripadvisor», 9.7 out of a possible 10 points on «booking.com» and voted «exceptional». Hotel critics are equally euphoric. In addition, the hotel has just been nominated for the "European Design Award". And the stars are back too. The hotel doesn´t do any name dropping, of course. But some of its famous visitors document their stay at the «Atlantis» themselves. Rihanna for instance, posted a picture on «snapchat» a few weeks ago, showing herself on the wooden deck of the 25m outside pool. Here the stars continue a tradition, for in the 1970s the hotel was a hot spot for the big names of the music business: Grace Jones, Frank Zappa, Elton John and many more. A quote for the successful comeback of the hotel at the foot of the Üetliberg offers Tina Turner: «Simply the best». She stayed here too obviously.
The «Atlantis by Giardino» is a architectural jewel. A gem of Zurich´s postwar modernism. Parts of its facade and its famous spiral staircase are listed. The house includes 95 rooms and suites and combines style, elegance and mediterranean hospitality.