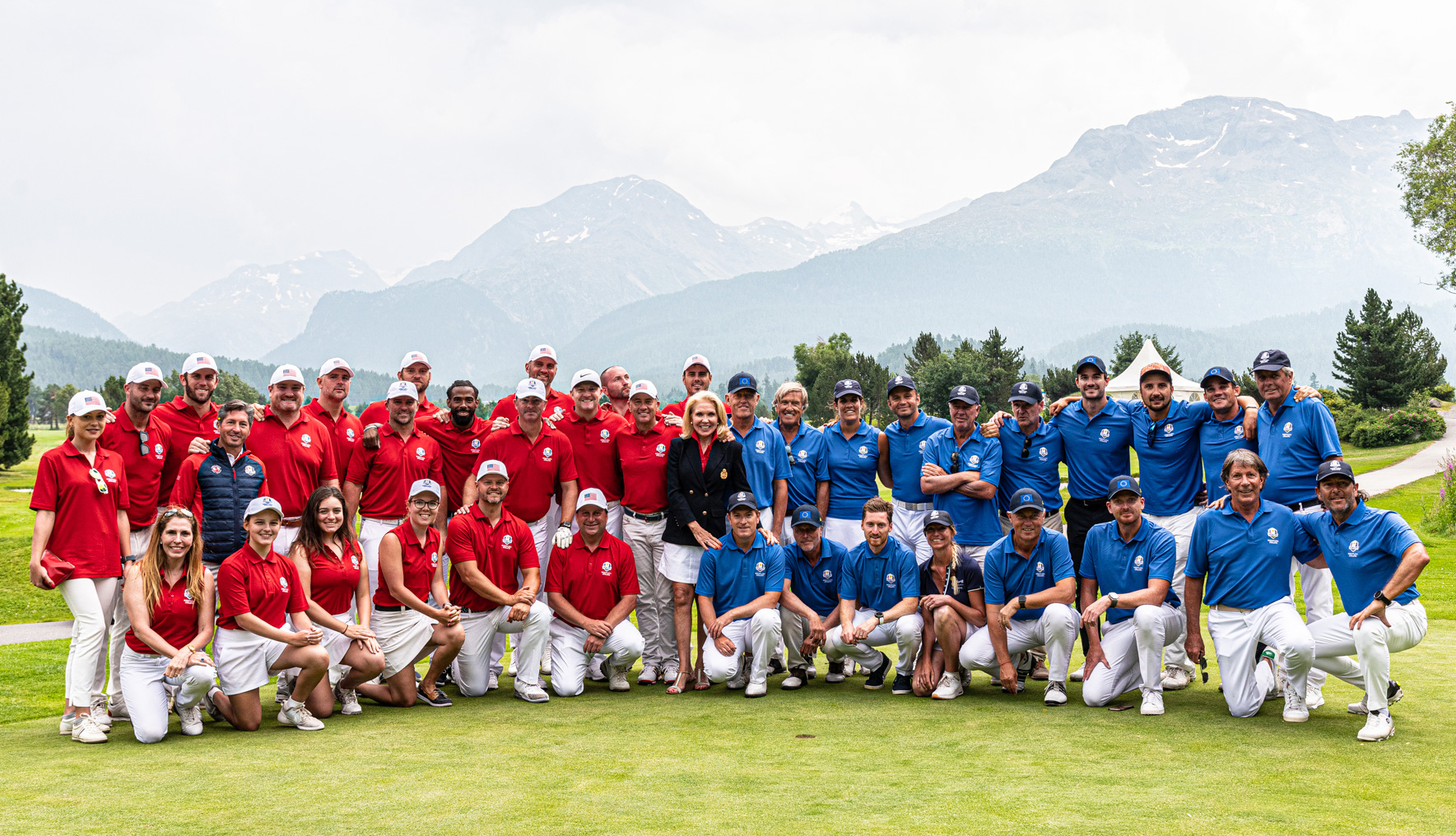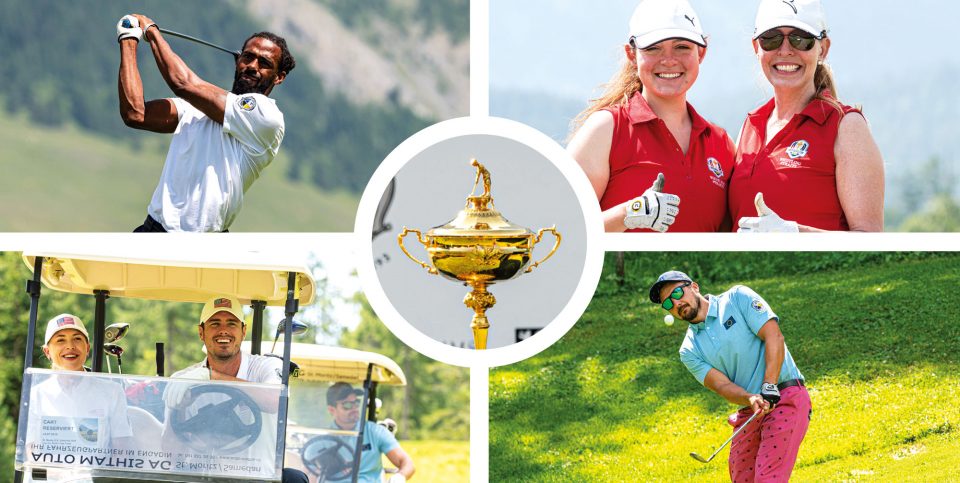 The St. Moritz Celebrity Golf Cup
will be back!
Hamburg / St. Moritz – A Long Driver climbed onto the roof of the renowned Badrutt's Palace and hit a ball into Lake St. Moritz with ease! Top athletes from the Highlands danced with a tartan skirt and free upper body at a party. A German bard took the floor and spoke of the fairest and most original golf tournament he had ever played in. That was the St. Moritz U.S. Celebrity Golf Cup in 2019. Unforgettable.
Next year, the tournament will be played on the courses of the Engadine Golf Club for the second time. Personalities from sport, film and television will compete against each other in two teams – USA and Europe – from 28 June to 01 July 2021. "We already have commitments from charming players," says Ramun Ratti from the Engadine Golf Club. The 42-year-old managing director does not wish to communicate individual names at this time. In 2020, the proceeds of the charity tournament will go to the heroes of everyday life from the acute Corona period, i.e. the time of curfew. A hospital in the Engadine will be supported. In 2019, the charity will raise around 50,000 Swiss francs through an auction of travel and selected art at Badrutt's Palace. Ramun Ratti says: "The St. Moritz U.S. Celebrity Golf Cup for the Ryder Cup European Development Trust (RCEDT) in 2019 has shown us in a very gratifying way that golf is very much capable of bringing together people from different corners of the world for a common goal in these unstable times of segregation and exclusion".
The U.S. Celebrity Golf Cup for the RCEDT in Monaco in 2021 will take place one week before St. Moritz, as it is cancelled this year due to the Corona Pandemic. Its participants will also compete in St. Moritz directly afterwards.